helping you assemble your dream wine storage
The most visible aspects of your wine cellar
Wine Racks are also directly responsible for keeping your bottles organized and safe. We carry a great selection of wooden and metal wine racks. They come in modular sections, so you can customize your racking to your space. We provide wine racks for private cellars or for commercial use in wine stores. Last but not least we design and build custom wine racking.
Apart from our custom made designs and builds, we have partnerships with two pioneer companies in the designing and manufacturing of wine storing accessories, Eurocave and Traditional Wine Racks Co.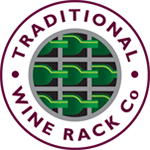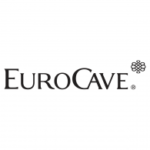 Self Build Wine Storage Ideas
Perfect wine storage solutions from the classic traditional wood and steel wine rack to the innovative 'cube', accommodating 6 bottles to several thousand.
From a standard rack, to multi-purpose furniture to suit every space, this quality modular system gives you a versatile solution to individually plan your bespoke wine rack system.
Storage Concept in Solid Oak
The ideal solution for safely storing your wines, whether in a natural cellar or specially converted room.
Its original and innovative design is based on assembling various modules in order to create a personalised storage system. It's an adaptable wine rack and can be added to as your wine collection grows.
Contemporary Storage Concept
Easy to fit and can be assembled in an infinite number of ways
Its steel structure has clean, modern lines giving it a decidedly contemporary style. Customisable, it can be assembled in endless ways thanks to its modules which are attached to each other side by side. Adjustable to mid-height, it also adapts to low or arched ceilings!
Storage System for your Wine Cases
Allows you to store your bottles directly in their wooden cases, for optimal bottle organization.
Based on the principle of sliding shelves used in wine cabinets, it is fitted with a system of sliding trays for storing wine cases, facilitating bottle access.
Storage System in Solid Beech Cubes
Allows you to store your bottles all together and/or individually in a single depth
It allows you to increase your storage capacity by assembling several modules and changing the layouts according to your requirements, whilst guaranteeing maximum stability.